95th AMS Annual Meeting
4–8 January 2015 • Phoenix, Arizona


Fulfilling the Vision of Weather, Water, and Climate Information for Every Need, Time, and Place
The meeting theme explores how our community is turning this vision into reality. Its focus is the scientific, technical, and professional advances – ongoing and anticipated – required to develop and deliver widespread, highly-customized weather, water, and climate information. Read More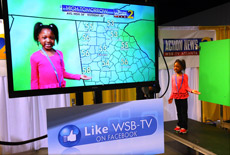 Inspire future scientists within the local community at Sunday's WeatherFest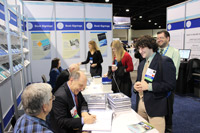 Get career-building tips via the AMS Early Career, Student, and New Ideas Forum events
News & Announcements
Browse and search by day or program. Includes author index and personal scheduler.
Committee members, exhibitors, sponsors and university staff, please follow the link to submit a meeting room request.
Congratulations to all presenters! On this page you'll find important information to make your poster or oral presentation the best it can possibly be.
Blog Posts from The Front Page
18 July 2014

The 2015 AMS Annual Meeting in Phoenix is less than six months away. AMS President Bill Gail and 2015 Annual Meeting Organizing Committee chairs Andrea Bleistein, Andrew Molthan, and Wendy Schreiber-Abshire recently sent out this reminder that the deadline for submitting abstracts for the meeting is fast approaching: Have you submitted your abstract for AMS [...]

Time to...

Registration is now open.

Make your hotel reservations early since space is limited.