95th AMS Annual Meeting
Fulfilling the Vision of Weather, Water, Climate Information for Every Need, Time, and Place
The meeting theme explores how our community is turning this vision into reality. Its focus is the scientific, technical, and professional advances – ongoing and anticipated – required to develop and deliver widespread, highly-customized weather, water, and climate information. Read More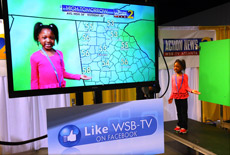 Inspire future scientists within the local community at Sunday's WeatherFest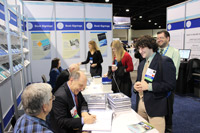 Get career-building tips via the AMS Early Career, Student, and New Ideas Forum events
News & Announcements
Come early to the Annual and take a short course! Short courses take place the weekend, 3-4 January 2015, prior to the Annual.
Main hall exhibitors, download and submit this application and contract form.
Committee members, exhibitors, sponsors and university staff, please follow the link to submit a meeting room request.

Time to...

Registration is now open.

Make your hotel reservations early since space is limited.