WeatherFest Exhibitors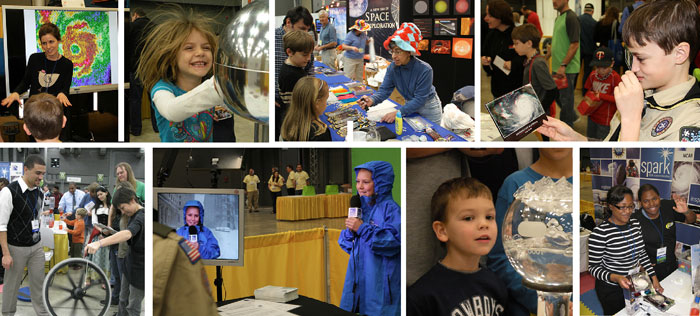 How do I become an exhibitor at WeatherFest?
The AMS is accepting WeatherFest Exhibitor applications on a first-come, first serve basis, until all space is filled. We love to have hands-on,interactive experiments and booths by teachers and scientists from government, university, television, radio and private industry. The booth space is free of charge for all exhibitors. All you need to do is staff your booth with enthusiastic persons that can capture the imagination of children of all ages!

WeatherFest Hours

:
MOVE IN:
4 January 8:00 AM - 11:00 AM
EXHIBIT HOURS
4 January 12:00 PM - 4:00 PM
EXHIBITOR MOVE-OUT
4 January 4:00 PM - 6:00 PM
LOCATION:
The AMS 14th Annual WeatherFest will take place at the Phoenix Convention Center, in Hall 1. Exhibitor Registration will be in the lobby of Hall 1. All Exhibitors must check-in at registration to obtain a badge before move-in/set-up.